Alterra Property Group, along with KIMCO, made a generous donation of $100,000.00 to the Edwin M. Stanton School located  at 1700 Christian Street in Philadelphia, PA. 
The donation was funded by Lincoln Square, the new mixed-use building being erected on the southwest parcel at Broad & Washington in Philadelphia
Alterra & KIMCO's donation will be used to help build a new playground in the currently asphalt schoolyard at E.M. Stanton elementary. Not only do the plans for the state-of- the-art outdoor play space include green spaces and play equipment but also areas for outdoor learning. The playground will also feature trees and a rain garden to help with water runoff and environmental sustainability. 
Over 300 students and 2000 neighborhood children will reap the benefits of Alterra Property Group's $100,000.00 donation to The Trust of Public Land for the E.M. Stanton Playground. "We wanted to make a long-lasting improvement to our community and provide our kids access to a safe, green play space where families could meet, mingle and make memories." – Scott Holland, Community member and campaign supporter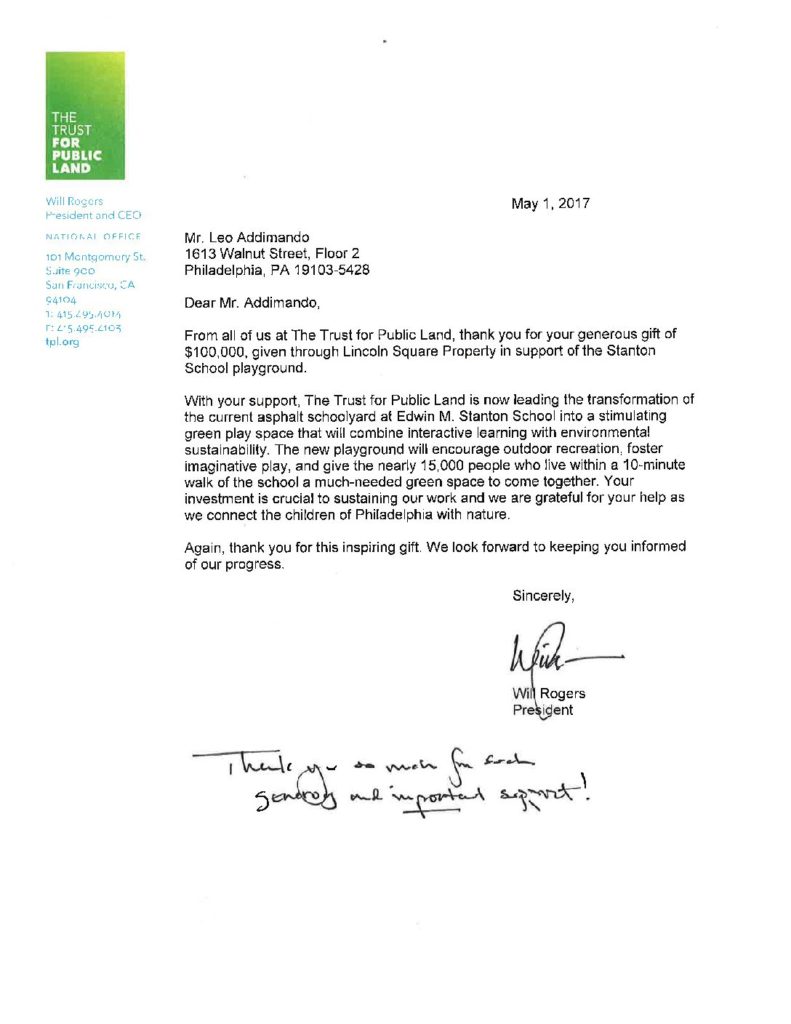 In 2014, Alterra Property Group made a large contribution and spearheaded a fundraiser to build a new playground for Andrew Jackson Elementary School at 12th & Federal in South Philadelphia. The Jackson Playground has had a positive impact on the school and the surrounding community.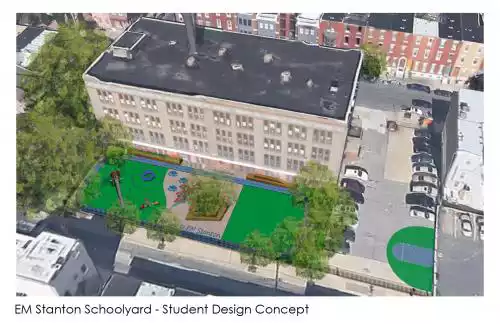 The playground project at Edwin M. Stanton School is expected to break ground this Summer. If you would like to help make a positive difference in our community, please donate here:
https://support.tpl.org/philadelphia/events/em-stanton-green-schoolyard-campaign/e55491